Xhale® Heat Seal Adhesive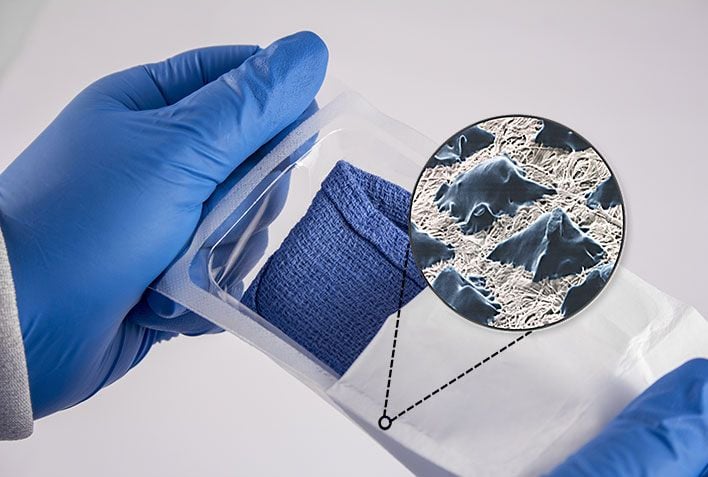 Our adhesive coating process stands alone. Its performance in sterilizable packaging is unparalleled.
Xhale® adhesive with sure-seal DotCoat® technology uses a hot melt coating process to apply 100% solids in a uniform dot pattern. Our coating process maximizes adhesive anchorage and substrate breathability. Adhesive dots merge during sealing, providing a caulked effect for strong seal verification.
Material Applications
Our research and development of proprietary heat-seal coatings led to the development of Xhale® adhesives. Xhale® adds function and value to:
DuPont™ Tyvek®
Papers
Films
Foils
The DotCoat® Difference
Xhale®'s cohesive separation allows for clean, smooth peelability.
Measure of porosity (in Gurley seconds):

Raw Tyvek® (22)
Tyvek® coated with Xhale® (30)
Tyvek® coated with competitors' adhesive (140)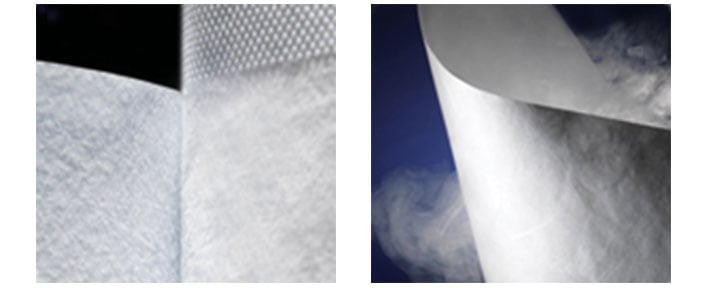 Features & Benefits
Save money with reduced EtO sterilization cycles and faster set-up and run speeds
Extraordinary porosity: Breathability approaching uncoated Tyvek®
Exceptional adhesive anchorage to substrate, eliminating risk of adhesive flaking onto the medical device
Mistake-proof verification of a strong seal when dots from proprietary DotCoat® technology merge
Engineered dot height forms continuous, evenly coated surface with precise amount of adhesive
Unique cohesive separation formulation creates clean, smooth peelability
Superior humidity and condensation resistance
No yellowing over time from exposure to UV light, for high-quality device packaging appearance
Minimal pressure needed during sealing operations which extends equipment life
Related Products
Related Technologies