Coated Roll Stock
With Superior Adhesive Performance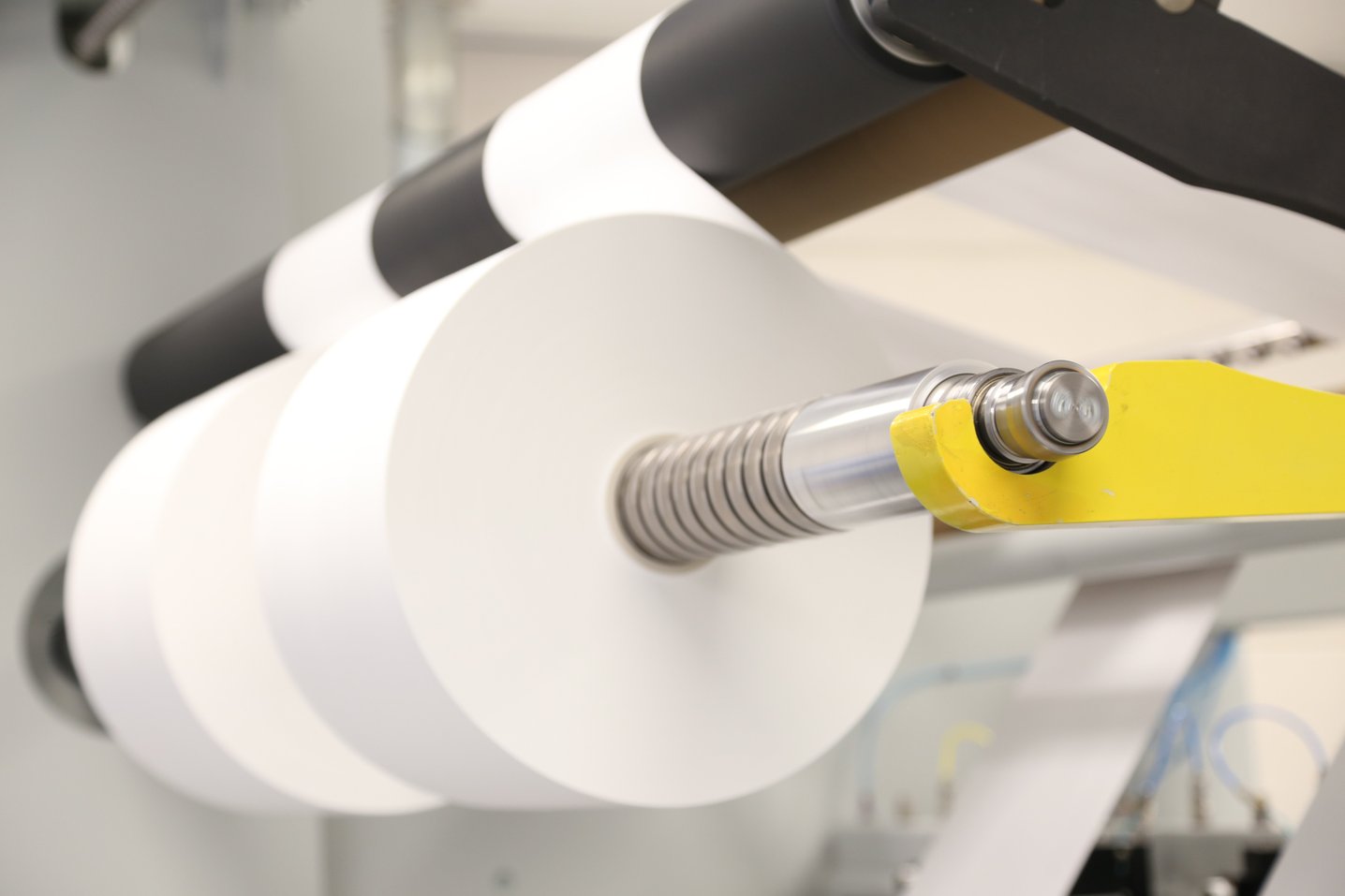 Coated Roll Stock For Various Applications
With exceptional coatings like SealScience® water-based and Xhale® hot-melt adhesives, our coated roll stock provides high-value, superior seals, and performance when it counts. We are also the only industry leader to provide Osurance® zone coated roll stock to deliver even more performance benefits.
Oliver offers more adhesive coated roll stock than anyone else on the market today.
Roll stock converting capabilities include:
Master to small roll form
Printed or unprinted
Flexographic, offset or rotogravure printed
Water or solvent-based inks
Sterilization indicator inks
Xhale and SealScience adhesives perform in a broad range of equipment and material configurations.
Sealing Window Range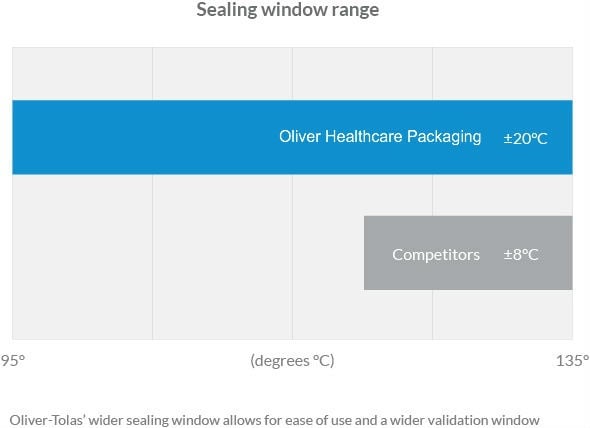 Our Printing Says It All
Sometimes overlooked in the packaging equation is the value of advanced print capabilities. We produce sharp, full-spectrum color printing that clearly communicates your brand, specifications, and directions.
Coated Roll Stock Materials
When choosing a top web material for a form fill seal device package application, consider:
Bottom web specifications
Required material performance characteristics
Package size and application
Sterilization method
Marketing requirements
Distribution cycle
Shelf life
Device attributes
User needs research
Using Coated Roll Stock Lidding: It's An Automated Process
Here's how it works: A manufacturer loads forming film and roll stock lidding into the equipment, which unwinds the roll stock and forms the film, creating a cavity loaded with product and lidding that gets sealed on top.
When designing a thermoform-fill-seal (TFFS) tool for medical packaging, work with your material and equipment supplier to ensure you are designing a tool that will give you the greatest chance for success. Consider:
Increasing corner radius to maximize the thickness of the film in the corner, post forming.
Optimizing the number of cavities per index that are designed into the tool to increase throughput or package per cycle.
How much text needs to be printed on the lid, while ensuring the package size will accommodate all of the text, graphics and bar codes.
How the device fits the cavity: The package needs to be large enough to accommodate both manual and automated loading of the device into the cavity. If there is not a good fit for the device to the cavity, it can migrate to the seal area as the machine indexes and the product travels from the loading area to the seal station of the TFFS machine, which will result in a seal breach that can be difficult to see during inspection.
Ensuring the seal width is sufficient to maintain integrity during sterilization and distribution.
Size and location of peel flap: Corner peel vs. end peel; embossing in bottom web to facilitate opening (easy to separate top and bottom web when peeling); too short a flap makes it difficult to open.
Applications
Our coated roll stock is ideal for medical device and pharmaceutical packaging applications including:
Surgical trays
Cardiovascular
Orthopedics
Implants
Catheters
Wound care components
Instruments
Suction tubing
IV tubing
Sterile kits
Labware components
Pouches
Roll Stock Materials
Tyvek®
Papers
Films
Foils
Sterilization Methods
Radiation
Autoclave (steam)
EtO sterilization
Gamma
Electron beam (e-beam)
Additional Resources
Review these resources for additional sterile-barrier packaging considerations:
High-Touch Service And Technical Support
Whether you need help creating a packaging solution or troubleshooting an issue with an existing product, Oliver Healthcare Packaging offers you dedicated support services. If you're just getting into high-volume applications for healthcare packaging, you need high-touch customer support.