Our History
Oliver Healthcare Packaging's innovative roots trace back to 1890 when the American Machinery Company (later named Oliver Machinery Company) was founded in Grand Rapids, MI as a wood trimmer and saw manufacturer.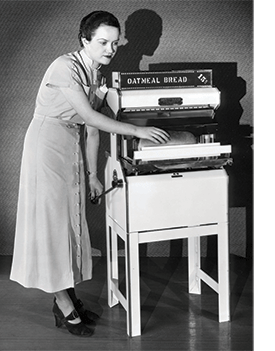 Owner Howard Tuthill used his company's expertise with blades to market the first bread slicer in the United States. As growth in the sliced bread market produced a need for packaging, Oliver developed labeling equipment in the 1930s that evolved into a printing and packaging business. Oliver introduced a line of heat seal labels to the food and bakery industry in 1961.
Meanwhile, the innovators at DuPont™ were finding uses for their Tyvek® product. Oliver partnered with DuPont™ in the 1960s to develop adhesive coatings for sterilizable medical device applications. Coincidentally, DuPont™ also worked with a chemist named Carl Marotta in the midst of his 17-year tenure with Paper Manufacturers Co. (Perfecseal, a now Bemis company). Marotta led the way in development and growth of adhesive-coated materials and headed a group to commercialize Tyvek® for sterilizable packaging.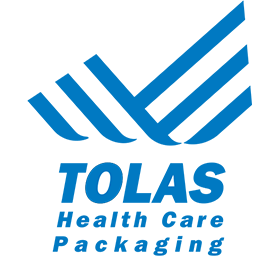 In the 1980s, Mr. Marotta purchased and merged three companies into Tolas Healthcare Packaging Corp., all the while building state-of-the-art processes with innovative ideas and expanding into the European market. Oliver Medical and Tolas Healthcare Packaging brought their combined strengths together in 2008, becoming Oliver-Tolas Healthcare Packaging.
As Oliver Medical and Tolas Healthcare Packaging worked to develop their expertise, a third company, Mangar Medical Packaging, got its start in 1986. Founded by John Coleman, Mangar specialized in single-use sterile barrier packaging solutions.

Mangar's short lead-times, highly responsive service and attention to detail quickly earned the company a strong competitive position with medical device manufacturers. Mangar grew successfully through a sharp focus on customer needs and by hiring outstanding people to help the company grow.
With the merger of Oliver-Tolas and Mangar in 2017, an integrated company named Oliver Healthcare Packaging emerged as a leader in the medical packaging industry. With its innovative adhesive technologies and packaging solutions, production lines that operate twenty-four hours a day, customer focus and commitment to R&D, Oliver Healthcare Packaging is well positioned to thrive as one of the most respected suppliers in the medical device packaging industry.