Ostasis™ Reinforced Pouch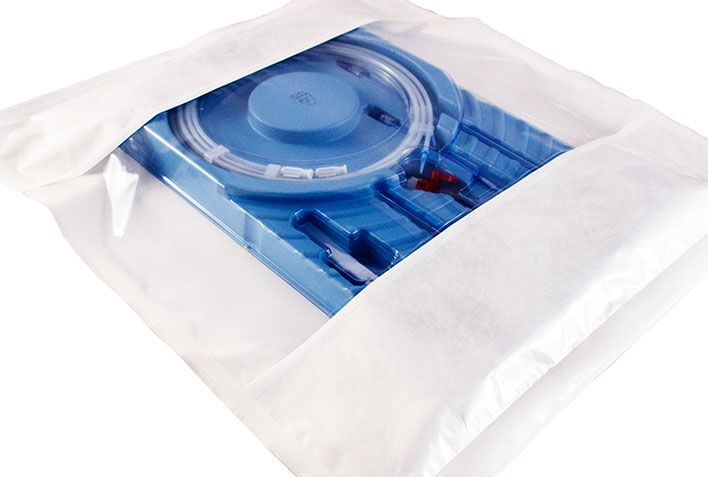 Pass distribution testing the first time.
We designed the Ostasis™ reinforced pouch in response to medical device manufacturers' requirements for a sturdy package that can provide protection against pin-holing and film fracturing created by blister trays or heavy and bulky devices. Ostasis™ pouches are reinforced with a DuPont™ Tyvek® strip on each end of the clear film side of the pouch for added puncture resistance. Package your device in an Ostasis™ reinforced pouch for added protection against the rigors of sterilization, distribution and storage.
Features & Benefits
Outstanding puncture resistance to prevent product breakthrough
Excellent film clarity for product visibility
Cost effective by avoiding costs associated with repeated distribution testing
Cost effective by avoiding the need for high cost puncture resistant films
Materials
Tyvek® and films