Healthcare Packaging Validation Services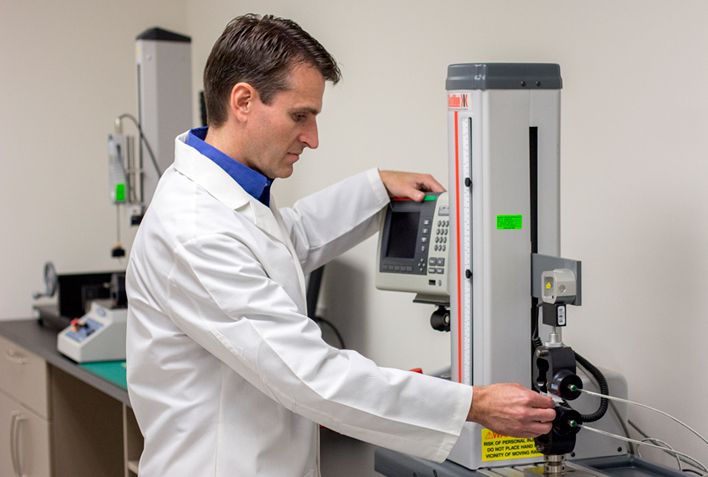 Process Validation Services
Perhaps you've purchased a new TFFS line that requires full validation or moved an existing line to a new location. Whatever the scenario, if your engineering staff is stretched too thin to meet your deadlines, Oliver™ OnSite process validation services can help. Count on us to expedite protocol and report development, supervise OQ/PQ runs, analyze data, or help in any way you need us.
In the end, OnSite helps you meet deadlines and leaves you confident that your robust process validation meets established regulatory requirements.
Deliverables
Phase 1: OQ/PQ protocol authored
ISO 11607 compliance
Process limits challenged (temperature, pressure, dwell)
Process variation evaluated (run to run)
Acceptance criteria defined
Phase 2: Execution of OQ/PQ protocol at customer site OnSite engineer present for technical support
Phase 3: OQ/PQ testing
Seal strength
Burst
Integrity
Phase 4: OQ/PQ data analysis
Phase 5: OQ/PQ report authored
Package system validation services
You're getting ready to launch a new product, and time is of the essence. But the package engineer who conducted the last packaging system validation is no longer with the company. Where can you find the protocol and report development, ISO 11607, transportation testing, and stability study expertise you need right now? Look no further than our OnSite package system validation services.
Our OnSite team has experience with ASTM D4169 and ISTA simulated distribution methodologies. We can analyze your current distribution network and help you set up a realistic transportation test. We can walk you through the steps needed to establish a valid stability study, one that demonstrates that expiration date claims are appropriate. Finally, OnSite can assist you by demonstrating biocompatibility via cytotoxicity testing to ensure no adverse impact to the patient. Let OnSite team members help you get that new product to sterilization standards.
Deliverables
Phase 1: Transportation test
Protocol authored

ISTA, ASTM D4169
Shock, vibration, environmental conditioning, compression

Integrity testing
Report authored
Phase 2: Stability test
Protocol authored

Accelerated aging
Real-time aging

Seal strength testing
Integrity testing
Report authored
Phase 3: Biocompatibility/Cytotoxicity (ISO 10993)