Responsibility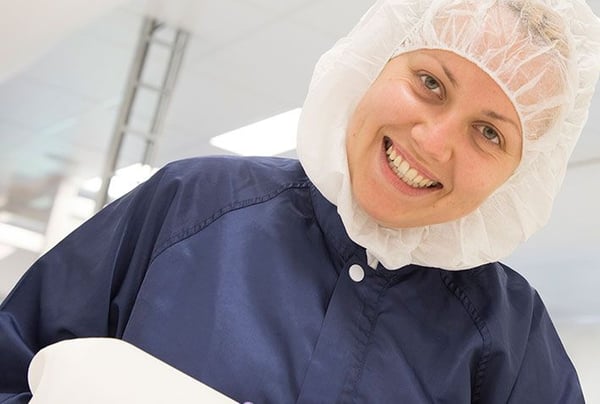 At Oliver, we take corporate responsibility and environmental stewardship seriously. Our sustainability practices include a focus on our people, our business, and our planet.
Our Approach
At Oliver, we use a three tier model to maintain a balanced approach to sustainability.
Our Environment, Health, Safety & Sustainability Policy (EHS) helps guide the complex business issues we face. We follow EHS laws, regulations, and company standards and evaluate product design and all manufacturing and distribution processes and services to improve this performance. We strive to continuously reduce the amount of energy required to produce our products and operate our facilities with the goal to achieve zero landfill impact through recycling programs and projects.
We embrace responsible best practices throughout the company and take great pride in promoting human and environmental health.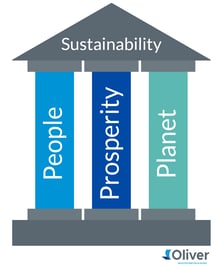 Our People
Oliver is committed to its employees, and we provide a safe and healthy environment with opportunities for growth and community involvement. This is done through safe machinery and processes that guard against safety hazards, providing a clean environment, developing employees through mentoring, and our involvement in outside organizations. We also provide a comprehensive benefits program to ensure employee health and well-being. Our Oliver Cares program is a way for employees to get involved in and make a difference to the communities around us.
Our Prosperity
Oliver's goal is to operate a profitable business and provide the tools necessary to keep Oliver competitive now and in the future. We achieve this through on-going, two-way communication between management and employees, strong ISO 13485 quality system and continuous improvement initiatives, and a structured risk management program. We also conduct supplier audits that test and evaluate all new materials so that we know our supplier's values match ours.
Our Planet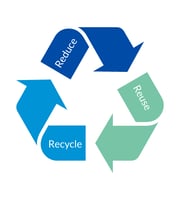 Oliver believes that sound environmental policies help protect our world's resources, improve operational efficiency, provide better products, and serve the communities in which we live and work. We do this through maintaining a strong environmental management system, meeting and/or exceeding regulatory requirements (such as REACH, RoHS, CONEG, and TSCA), employing reduce/reuse/recycle/recover initiatives, reviewing carbon emissions, and implementing solutions to reduce our carbon footprint. We also offer customers packaging components that promote recycling. Additionally, Oliver is working to achieve "Landfill Free" status in all of our facilities.
We Support:
We are compliant with the International Organization for Standardization's criteria. We follow a strong ISO 13485 quality standard that drives our innovation and development of products. Read more by clicking the link above.
The Carbon Disclosure Project is an independent, not-for-profit organization working to drive greenhouse gas emissions reduction and sustainable water use by businesses and cities. Oliver supports initiatives related to global warming and climate change. Read more by clicking the link above.
Oliver sources materials from reputable suppliers with manufacturing sites located primarily in the United States. Oliver does business with companies who share similar values to our own and companies we believe are in compliance with the Act. Oliver also monitors the performance of suppliers through regular supplier audits. Beyond simple compliance with the Act, Oliver is committed to continuing to develop best-in-class supply chain management practices around the world, including developing further training, identification, and enforcement practices throughout its supply chain. Read more by clicking the link above.